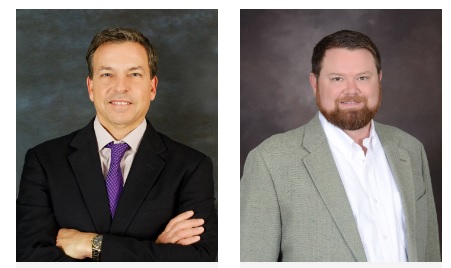 Paragon's CEO, Doug Van Tassell, and COO/VP of Business Development, Tighe Smith are featured in an interview in the June, 2020 issue of Nuclear News.
In February of this year, Paragon acquired Nuclear Logistics LLC to form a third-party supplier of equipment solely focused on the nuclear industry. Engineering, design, manufacturing, testing, and qualification are performed in Paragon's three facilities, located in Fort Worth, Texas, Oak Ridge, Tenn., and Schenectady, N.Y.
Paragon provides critical and safety-related equipment, including electrical, mechanical, instrumentation and control (I&C), HVAC, and specialty one-of-a-kind items; equipment maintenance; equipment qualification; and engineering services that include thermal aging, radiation testing, electromagnetic interference/radio-frequency interference testing, loss-of-coolant-accident testing, seismic testing, and software verification and validation.
Doug VanTassell is Paragon's president and chief executive officer and has more than 31 years of experience in the power generation industry. He received his master of business administration (MBA) degree from Queens University in Charlotte, N.C. Prior to joining Paragon, VanTassell spent 25 years at AP Services, becoming owner and CEO in 2009. In 2012, Curtiss-Wright purchased AP Services, and VanTassell became the general manager for Nova and AP Services. In 2014, he joined ATC as president of its Nuclear Division. On August 30, 2017, VanTassell and Argosy Capital purchased ATC Nuclear and renamed it Paragon.
Tighe Smith is chief operating officer at Paragon. Smith has spent the past 17 years working in various roles in the commercial nuclear power industry. His experience includes nuclear business management, product development, and safety-related system sales and service. He has a bachelor of science degree in nuclear engineering and is a graduate of the University of Tennessee's MBA program. Smith served in the United States Army National Guard from 2001 to 2007.
VanTassell and Smith talked about supply chain issues with Nuclear News Editor-in-Chief Rick Michal and shared thoughts on having spare parts available quickly, efficiently, and at good value.
Click here to read the interview.