Full I&C component life-cycle management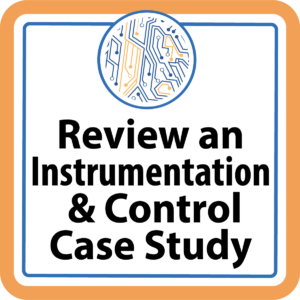 Paragon's clients turn to our Instrumentation & Control (I&C) program for complete system and component level life-cycle support. From card-level repair to complete system upgrades with our Rock Creek Innovations division, Paragon works with our clients to extend the life of I&C assets in a cost-effective way.
With our support, clients are empowered to choose the best solutions for their facility irrespective of the OEM support for their I&C installation. Our repair and reverse engineering programs offer effective bridging strategies that provide the crucial planning flexibility that our clients need. If the decision is made to replace the system, Paragon's system replacement options, including FPGA-based digital I&C from Rock Creek and our state-of-the-art reverse engineering program, offer a balanced approach between system functionality and capital expense to meet our client's requirements in the most cost-effective way.
Industry-leading repair program
Paragon operates the largest third-party repair program in the nuclear industry. Clients return to Paragon time and time again as repair gives plants the flexibility to support I&C systems and components. Paragon offers quick turn-around times for emergent repairs, often supporting clients that find themselves in a Limiting Condition for Operation (LCO).
Paragon's repair facility supports both safety-related and non-safety repairs and is audited to handle Critical Digital Assets (CDAs)
State-of-the-art Reverse Engineering program
I&C Reverse Engineering is an outstanding option for clients who want to find a better option than a costly system upgrade from the OEM. If a plant struggles with obsolescence issues and the only choice appears to be costly upgrades, then a reverse engineering solution from Paragon could be what the plant needs to balance costs and system performance. Reverse engineering projects range from simple card replacements to complex system re-manufacturing – Paragon has significant I&C reverse engineering experience from hundreds of I&C reverse engineering projects.
New system replacements
Paragon acquired Rock Creek Innovations to bring an NRC-approved digital protection system to our clients. Rock Creek's innovative system, called HIPS (highly integrated protection system), is designed from the ground up as a simple protection system replacement that is easy to design, install and operate. Through combining our capabilities and vision, Paragon and Rock Creek bring a unique option to clients looking to move away from OEM I&C systems. Paragon and Rock Creek have demonstrated successful collaboration through a novel neutron flux monitoring system at a medical isotope production facility – read more about that here.

Related Links