12 million parts and counting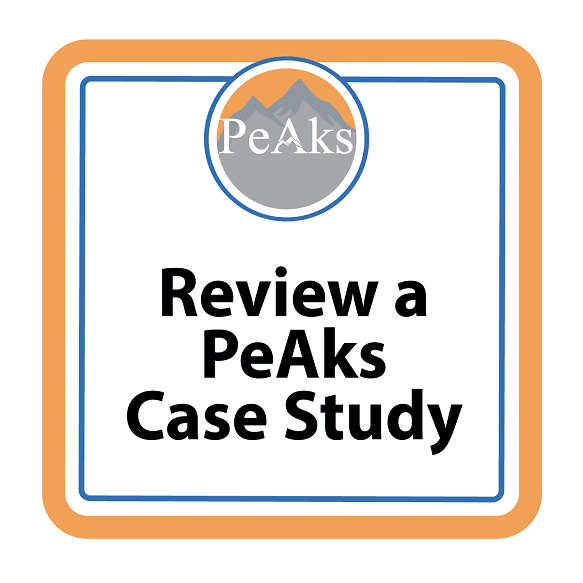 PeAks is a web-based software tool managed by Paragon's team of supply chain experts. A comprehensive nuclear parts catalog, PeAks pools together both utility and supplier inventory to effectively bridge the gaps faced by nuclear plant managers.
Intuitive and easy-to-use, PeAks enables users to tap into a powerful database to find needed nuclear parts quickly, cost-effectively, and helps users make "smart" buying decisions. Users will also find engineering solutions through the library of repair, reverse engineering, and commercial grade dedication options available.
Leading the industry
Highly advanced and analytical, PeAks is designed to combine and aggregate industry datasets into one common dataset.  Using this dataset, Paragon reviews and evaluates a site-specific request and also compares the site request to the industry.  This industry unique tool has provided individual sites, fleets, and the entire industry a wider perspective on the never-ending battle against obsolescence, critical spare management, and parts quality initiatives.
It is widely considered the most innovative and cost-effective nuclear supply chain tool in the industry today.
The benefits of PeAks are clear
Matching nuclear and power plant parts with buyers and sellers, PeAks has many benefits:
No login is required
Available 24/7/365
View on mobile, tablet or desktop
Use in crisis situations, as a contingency plan, to lower costs, or for ongoing parts sourcing
Features U.S.-based customer service with years of experience supporting utilities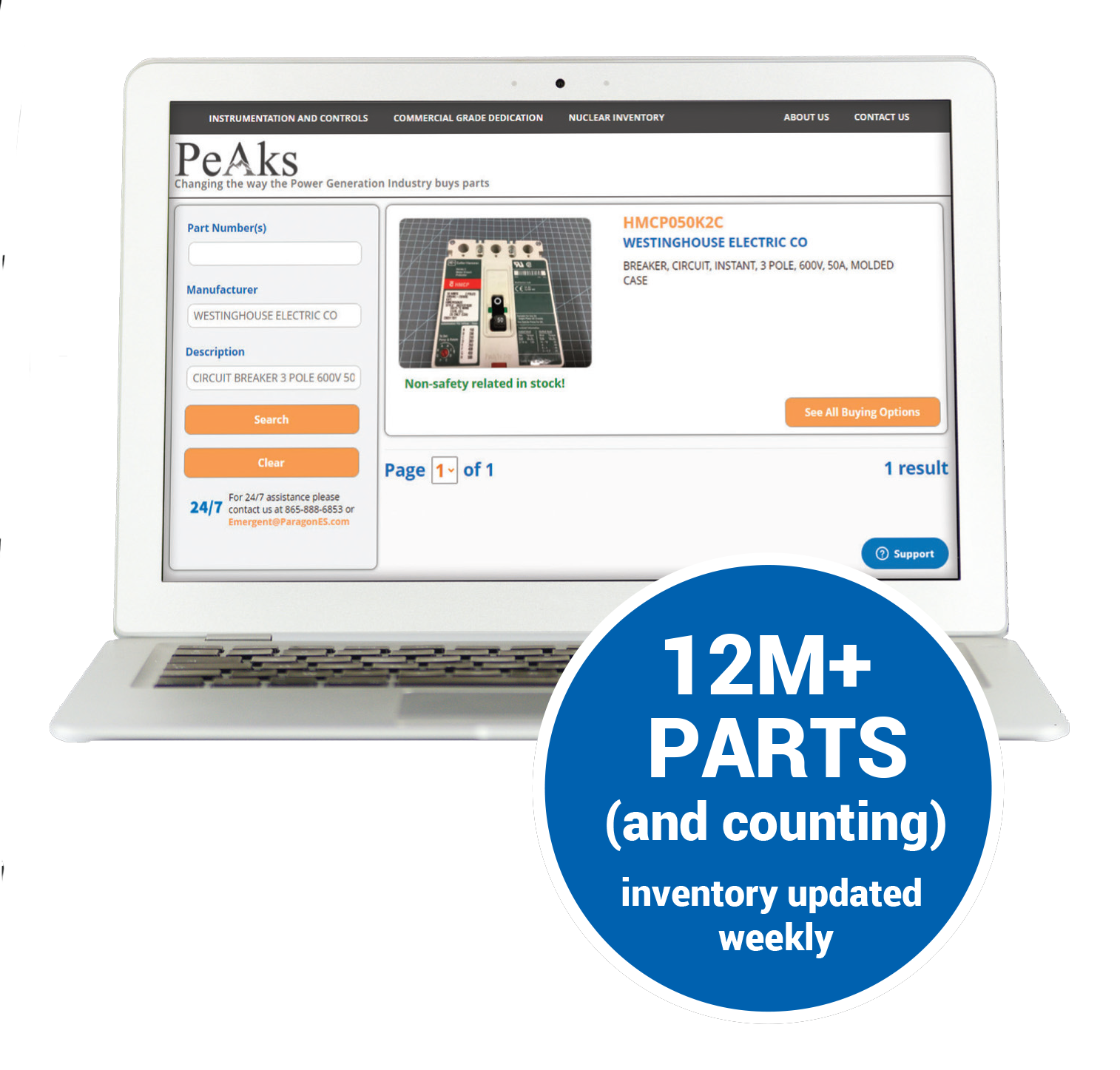 Visit the Paragon PeAks online nuclear parts catalog.