Driving substantial inventory cost saving via an obsolescence project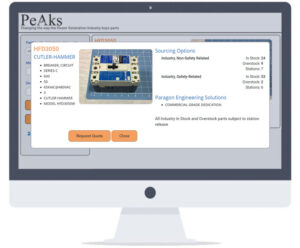 One U.S. nuclear utilized Paragon's expertise in obsolescence management to help review, prioritize, and execute on their backlog, as well as revise their obsolescence procedure.
The Paragon team combined the obsolescence backlog report and the station Crit 1 component list into the PeAks database, combining three different reports into one. By doing this, Paragon was able to move 13 of the 30 items off the top 30 list after finding there was either adequate inventory available, or an item did not present a significant risk to station performance.
The PeAks database identified six industry-known obsolete items, that for risk management purposes, should be on hand at the site but were not. These items were immediately escalated and added to the Top List for review and follow-up action and acquisition.
The importance of inventory analysis
The results were striking after Paragon was awarded a contract to perform an independent, detailed review of a site's Critical Spare Procedure and Process as well as perform a detailed review of the Plant's Crit 1 components: an estimated $800,000 in inventory savings was realized.
Utilizing the Crit 1 database that was loaded into PeAks, Paragon reviewed the exceptions list and helped identify the current owners of in-house exceptions. The team identified critical spares and each owner was notified of the need for quick resolution.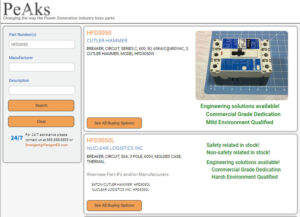 The Paragon advantage: PeAks
What made this project so successful was Paragon's ability to tap into the power of PeAks to identify matched items to the industry. Paragon recognizes circumstances where critical spares can be available while not necessarily on-hand at a site – as parts can be procured quickly if needed and not have a negative impact on plant operations.  In this particular project, Paragon identified 73 such items that did not need to be in stock on location, but could be acquired quickly in the event of a plant emergent issue.
While there are challenges in the management and control of critical spares, the Paragon team has a proven tool and solution and that drives the results that facilities seek.