Equipment Qualification: 30 years and counting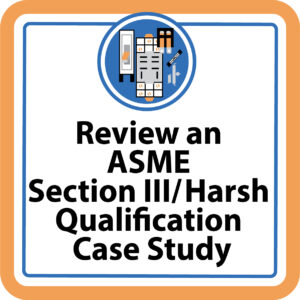 For more than 3 decades, Paragon has been performing industry-leading equipment qualification activities for the nuclear industry. Our capabilities have evolved from a single 1'x2' bi-axial table, to our existing state-of-the-art qualification facility.
Today, seismic and environmental qualification testing is performed on our 4 seismic shake tables, 12 aging ovens and 6 environmental chambers. These capabilities enable Paragon to functional test a wide range of equipment to verify the operating characteristics of the equipment.  Paragon custom designs and builds aging ovens and environmental chambers as required to meet the equipment requirements.
Extensive system and program capabilities
Environmental qualification testing is performed in accordance with IEEE 323-1983/1974 and daughter standards for specific equipment types.  Our current system and program capabilities include:
Thermal aging is performed in one of our multiple thermal aging chambers.
Radiation exposure is performed at our approved supplier.
Electrical/mechanical cycling is performed at Paragon using our standard test equipment.
Loss of Coolant (LOCA) and High Energy Line Break (HELB) testing is performed in one of our many custom designed accident chambers.  The chambers are capable of reaching 380°F, saturated steam conditions and superheat steam conditions up to 450°F can be obtained.  Demineralized water or chemical spray systems are used, based on our client's requirements.  These systems have been utilized to successfully complete the EQ qualification requirements for the AP1000 designed reactors.
The new chambers will be designed for 700°F and up to 1500 psi.
EMC testing is performed at the Fort Worth TX facility.  Testing is performed accordance with MIL-STD-461, which include EPRI TR-102323, Revisions 1 thru 4, MIL-STD-461D thru F and NRC Reg. Guide 1.180. Testing is also performed in accordance with IEC 61000 Standards. These capabilities include IEC 61000 – 4.2, 61000 – 4.4, 61000 – 4.5, 61000 – 4.6 and 61000-4.12.
Extensive in-house testing capabilities
Paragon's in-house testing capabilities meet the full range of needs of our clients.
Equipment qualification includes:
Seismic analysis and testing
Thermal aging
Cyclic aging and testing
EMI/RFI testing
Radiation testing (outsourced)
Loss of coolant accident (LOCA) and high energy line break (HELB) testing
As well, Paragon performs software verification and validation, equipment modification to pass any and all requirements.