Supporting forward-thinking initiatives of the U.S. government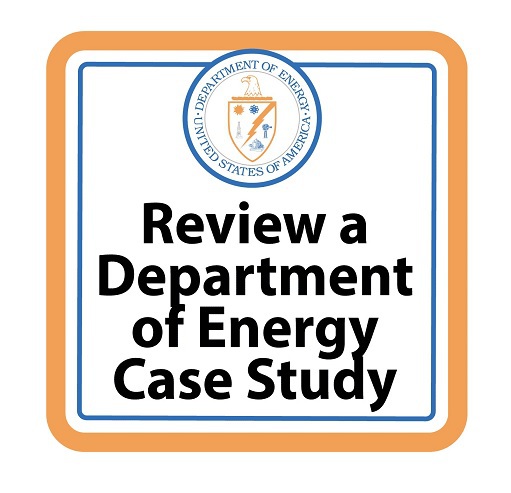 Paragon partners closely with the U.S. Department of Energy (DOE) to design, build and qualify critical nuclear equipment. This critical department of the U.S. government promotes nuclear power as a resource capable of meeting the energy, environmental, and national security needs of the United States by resolving technical and regulatory barriers through research, development, and demonstration.
Strong in both engineering and manufacturing, Paragon has been tapped by the DOE as that organization looks for innovative and cost-effective solutions that meet the unique requirements of projects across a wide range of locations.
Delivering innovative custom work
Paragon's Innovation Team features experts who develop the custom-designed solutions that the DOE needs to successfully continue its mission.
Commercial, off-the-shelf (COTS) products are ready-made, packaged solutions literally bought off-the-shelf and then be adapted by the end-user to meet a project's needs.
However, due to the unique requirements of many applications, and due to tight regulation and the mission-critical nature of the nuclear industry, COTS equipment is not always an option.  Paragon then uses a variety of methods to support these platforms with modification of COTS products or develops custom-designed equipment from scratch. These types of items typically include custom electrical panels, custom valves, air handling units, large switchgear/motor control centers, and power conversion equipment.
Ensuring strong support for aging assets
There is a critical combination of more mature production facilities that need support to both upgrade aging equipment and replacement of obsolete systems, paired with new state-of-the-art remediation facilities currently in the planning stages and literally on the drawing board.
As with the DOD sites, custom panels and power conversion equipment are critical. Also important are custom valves, replacement low- and medium-voltage switchgear circuit breakers, large transformers, and MG sets. Paragon has the capabilities to tackle all of these projects.