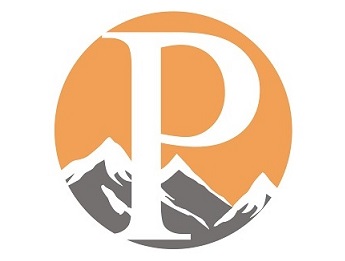 Fort Worth, TX – May 9, 2023 – Paragon Energy Solutions, a leading supplier of safety-related products and components for the nuclear industry, has entered into a preferred supplier agreement with X-energy Reactor Company, LLC, a leading developer of small modular nuclear reactor and fuel technology for clean energy generation.
Under this agreement, Paragon is the exclusive worldwide supplier for three key instrumentation and control systems for the Xe-100 advanced nuclear reactor: the Reactor Protection System (RPS), the Post-Event Monitoring System, and the Neutron Instrumentation System. Paragon is supporting X-energy's pioneering Xe-100 reactor design, which couples scalability, innovative modularity, enhanced safety and higher temperature capabilities with decades of high-temperature gas reactor (HTGR) research and operating experience.
Doug VanTassell, President and CEO of Paragon, shared, "Paragon continues to partner with companies like X-energy to find optimal solutions that ensure safe operation of nuclear reactors. Paragon's HIPS FPGA (Field Programmable Gate Array) system, which has been approved by the Nuclear Regulatory Commission (NRC) for use in nuclear protection systems, is an important part of this safety equation."
"We are thrilled to continue our partnership with Paragon on these critical safety mechanisms and seeding a supply chain of best-in-class technology and capabilities," said Clay Sell, X-energy CEO. "Safety is the most important objective of our company, our people, and our products – and Paragon is helping us achieve those goals. This partnership allows us and Paragon to ensure a system that is more effective and secure, and less costly and complex than legacy systems used by older nuclear power plants. Working together we will advance this latest and greatest next-generation nuclear technology."
Over the past two years, X-energy worked with Paragon to develop, deliver, install, and test the RPS prototype system for the plant simulator. Paragon has been tapped to build and deliver the four-division RPS to all Xe-100 plants around the world when they are deployed. The RPS is a set of independent and redundant instrumentation and control components that enable the nuclear reactor to automatically and safely shut down, providing an added layer of protection for the plant and its environment.
The prototype delivery is a milestone in X-energy's progress toward completing the Department of Energy's Advanced Reactor Demonstration Program ("ARDP"). The DOE selected X-energy to receive up to $1.2 billion of federal cost-shared funding to develop, license, build, and demonstrate an operational Xe-100 based nuclear power plant by the end of the decade.
About Paragon Energy Solutions
For more than 30 years, Paragon has provided an unmatched level of commitment to tackling the nuclear industry's most difficult challenges. Dedicated to quality, safety, reliability, and carbon-free energy, the company delivers premium products to nuclear energy facilities with proven reductions in direct costs, parts inventory, improved process efficiency, and obsolescence solutions. www.paragones.com or (865) 966-5330. Follow Paragon on YouTube, LinkedIn or Twitter.
For Immediate Release
CONTACT:
Laurel Cavalluzzo
lcavalluzzo@thinkempirical.com
(703) 629-5693
###